19th Annual Keep Wisconsin Warm/Cool Fund Charity Golf Classic Once Again an Overwhelming Success Despite Pandemic
Hundreds of golfers, contributors, volunteers, community stakeholders once again safely came together for a modified event that raised money for more than 400 Wisconsin households in need
The Keep Wisconsin Warm/Cool Fund Golf Classic has been a major fundraising event for the Keep Wisconsin Warm/Cool Fund. The 19th Annual Golf Classic event held this past August was no exception. Even in a year when many events across the state were postponed or canceled due to the Covid-19 pandemic, sprawling and well-manicured greens provided plenty of wide-open space for the event to move forward in a safe and socially distant manner.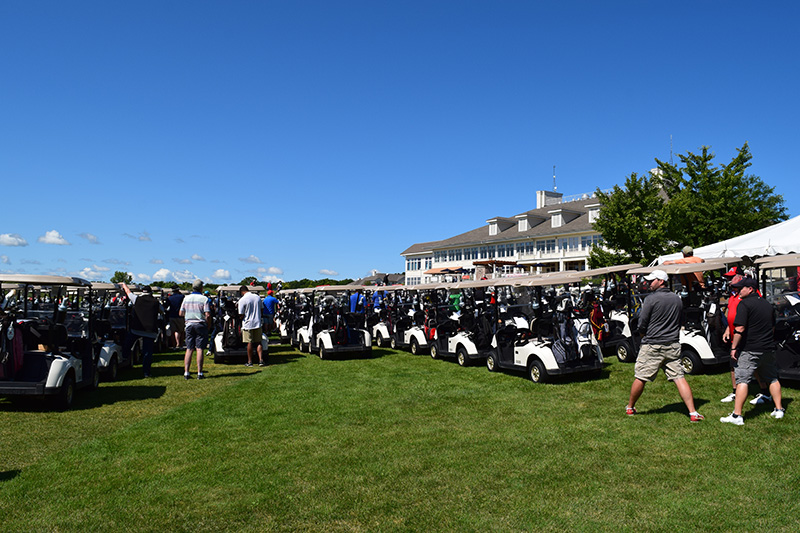 Golfers at the 19th Annual KWW/CF Charity Golf Classic and Silent Auction shown here getting ready for a great day of golf in Lake Geneva, WI.
---
This year's event raised $143,334, which will provide 478 Wisconsin households life-saving energy and housing assistance during the bitter cold of winter, the sweltering heat of summer, and the Covid-19 pandemic. Over 125 golfers participated in this year's outing, playing on courses designed by legendary golfers Arnold Palmer, Gary Player and Lee Trevino at the Geneva National Resort in Lake Geneva, WI. The event kicked off in the morning with a presentation of the Colors followed by a powerful rendition of the National Anthem from award-winning singer-songwriter Shawndell Marks from Baraboo, WI.
The success of the Golf Classic can be attributed to a host of generous sponsors including MG&E, the 2020 Presenting Sponsor. The Grand Slam level sponsors included Morgan Murphy Media, Ideal Builders, Park Bank, Tri-North Builders, Wisconsin Public Service, KS Energy Services, Alliant Energy, First Weber Foundation, We Energies, Wisconsin Pipe Trades, and American Transmission Co. (ATC).
A special appreciation goes to ATC for sponsoring the popular golf bags that included a significant number of items contributed. The Tournament level sponsors included Capitol Bank, TDS, Wegner CPAs, WPS, 6AM Marketing, and Kayser Automotive Group.
"It's the continuous support from community-based companies that has led to the outing's constant success," said ESI Executive Director, and KWW/CF Chief Spokesperson Tim Bruer. "This is one of the most successful homegrown golf fundraisers in the state, with over $2 million raised over the years."
The Extra Mile Award was given to Dave and Audrey Martin of Ideal Builders for their continued efforts in promoting the KWW/CF Golf Classic, including rounding up 18 foursomes of golfers for the event. Tim McCaffrey, Multimedia Account Executive for Channel3000 attended this year's golf outing with a group of colleagues. He initially felt hesitant to attend any large events during the pandemic, only venturing out from his home for essential store visits. But knowing the significance of the event he decided to attend.
"I was extremely happy to see how precautious everyone was, the detailed steps taken to make everyone feel comfortable were not overlooked,'' said McCaffrey. "The golf outing was easily one of my highlights this summer!"
Organizers of the Golf Classic event were particularly proud of the active support from veterans and a number of veteran advocates who actively participated in the day's event, shining a spotlight on efforts to address the growing needs of veterans who face the loss of power and heat, or even the risk of potential homelessness. A number of veterans were able to participate in golf foursomes at the event, thanks to the generous sponsor support from Ideal Builders, Alliant Energy, and MG&E.
Donations raised at the KWW/CF Golf Classic and other fundraising efforts throughout the year help our most vulnerable Wisconsin neighbors including Veterans, working families with young children and the elderly many of whom struggle with fixed and limited incomes.
To learn more about this event or to find out how you can make a difference, call 1-800-891-WARM or visit http://kwwf.org. Since being founded in 1996, the Keep Wisconsin Warm/Cool fund has helped over 13,100 musicians in need, and that number is certain to increase through the 2020-2021 winter months.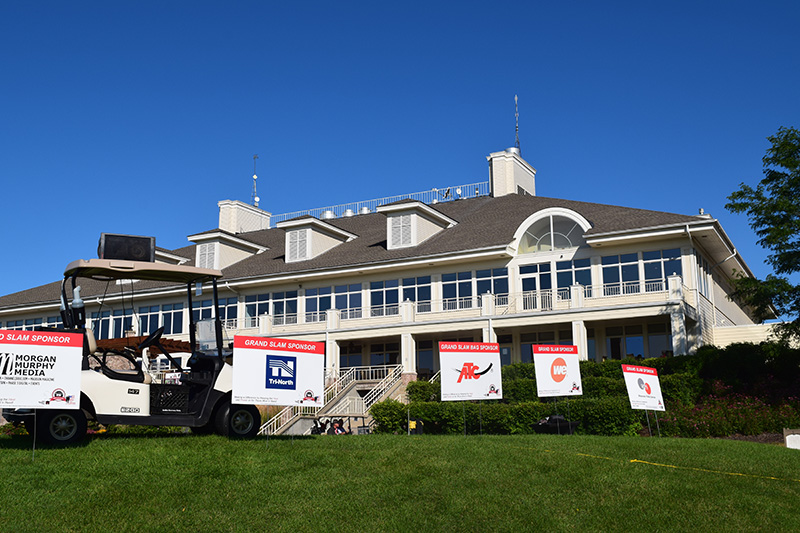 Longtime supporters of the KWW/CF Charity Golf Classic, including Tri-North, ATC and We Energies continued their support during this challenging year.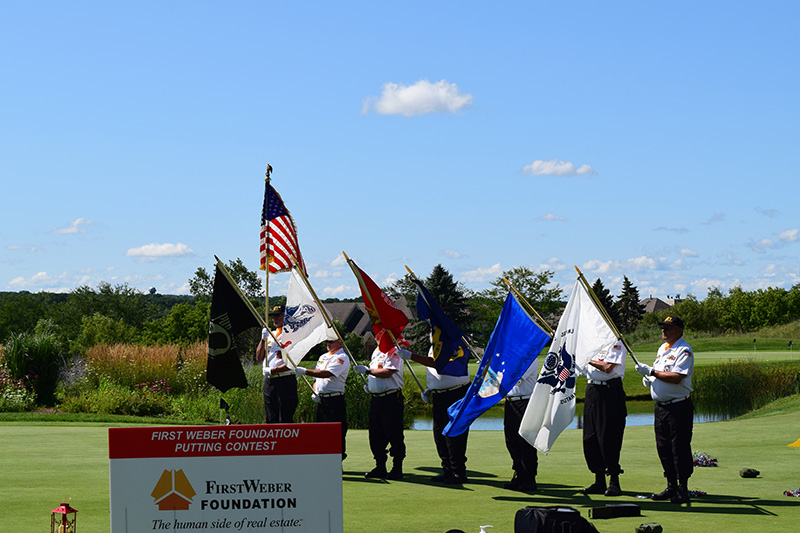 The color guard honors the many Veterans that have served and who have benefited from the Heat for Heroes Program.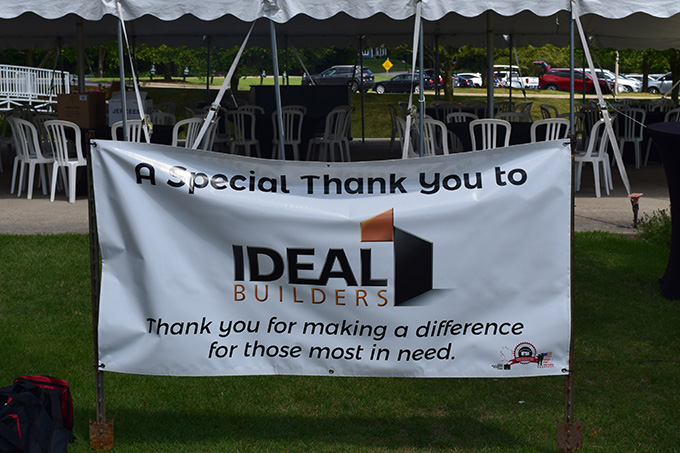 Ideal Builders Dave and Aubrey Martin were integral to making this year's outing a success, and made numerous calls for donations to the fund.